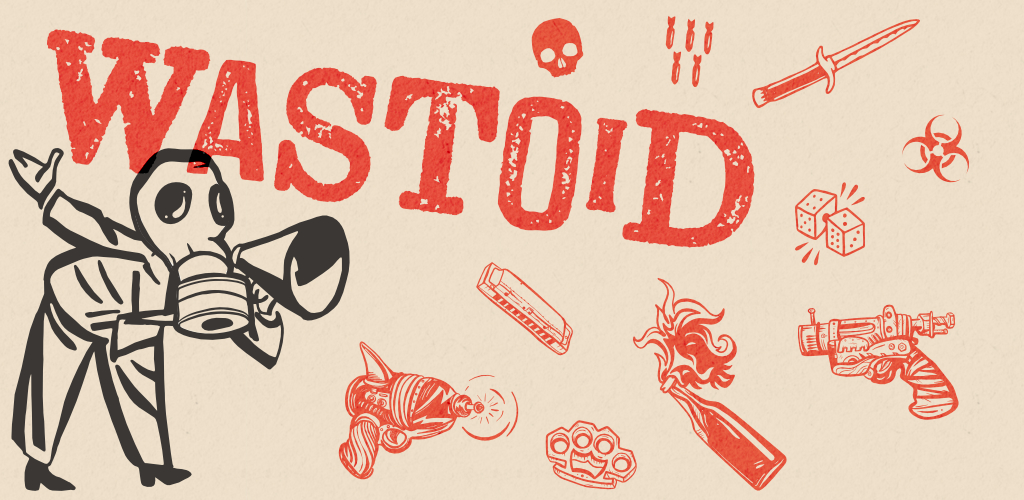 Wastoid (Preview)
Wastoid is a gonzo, post-apocalyptic, sci-fi RPG, inspired by games like Fallout, Mutant Crawl Classics, and Gamma World. (Especially Fallout! But not so much that Microsoft should sue me.)

THIS IS A PREVIEW of the rules and character creation chapters, updated August 2022. The full version, to be released soon, features....
Rules built on Knave, loosely compatible with content for OSR games like Mutant Future and Scientific Barbarian
Quickly character creation from random rolls or "starter packages" (like robot, test subject, and scavver), or create your own custom build
70 "tricks" — 10 for each ability — plus 20 mutations and 20 robotic modifications
Wasteland generator tables with regional factions, adventure hooks, traveling companions, and various other denizens of the wastes
Recommended for 1 GM and 1 or more additional players.

Download
Click download now to get access to the following files:
Wastoid preview 3.pdf
22 MB
Comments
Log in with itch.io to leave a comment.
Pretty cool! But a 200-ish MB file for a 40-ish page PDF is pretty extreme. Any chance of some optimization?

Yeah, that sounds like I messed up. This isn't the final version, though, just a work in progress preview.
Phew, 22 MB now—thanks for the heads up!
Update: It worked!
Great layout, pretty good read so far.
Is anyone having trouble downloading this title?
I changed the setting and still cant get a download.
Very nice layout. Crispy. ❤
I'd love to give feedback on a VERY minor thing, if you like it: in the Unique Items, there's a chopper. I suggest you to change the name F-92 into UH-92. While probably you don't want to be realistic with this game, it's still cool that you use a sort of "convincing tag". UH means (military) Utility Helicopter, the family of the famous Hueys or Black Hawks, the kind of chopper you are describing. F is used for (military) aircrafts designated to Fighter role.

Thanks! I actually meant to change it to some letter that is not used in real life at all, and I forgot!
This is really well put together, I love it. The game fits very well for what I'd like from a fallout ttrpg; being a fan of 2 with all the wacky easter eggs, themes, and jokes. I was just wondering on when you think a full version may be completed?
Thanks! I had hoped to finish it this month, but I got covid, and recovery has been slow. I hope to upload another draft soon, at least, with some more GM tools, and sample adventures to follow.
Hello, is there any hope that this might somehow be offered in a print version? Thanks.
Yes! I plan to speak to a publisher, but if nobody picks it up, it'll eventually be available as print on demand.
Thank you for responding and that is excellent news. I don't use pdf's so much, but I would buy and run this in a physical copy. Please do think about going the print on demand route, it would allow it to stay in print for a longer time, rather than instantly selling out in one printing. Thank you again.
Loving this! What is the status on the full version?
Thanks! The text is close to done (still working on some GM tools for wasteland site generation), but I have a bunch more art and layout work ahead of me. I shifted attention to another project for a bit so I can come back to this one with fresh eyes. Still near the top of the to-do list!
Thanks for the quick reply! Sounds promising, keep up the good work. Can't wait to see the final version.
Great game. Love the flavour it has, very strong theme and reads fun to play. Looking forward to the full release!