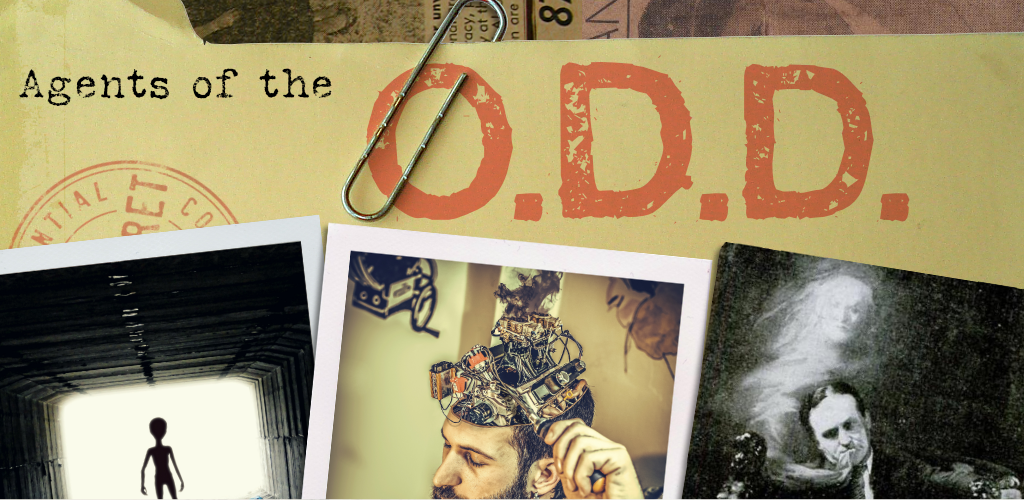 Agents of the O.D.D.
Introducing the Cryptid Jam Edition
---
This first PDF version of Agents of the O.D.D. represents a few experiments for me: It's the longest game I've ever made, at over 40 pages so far; it's the first time I've ever put a price tag on one of my own games; and it's the first time I've ever released an unfinished game that I am confident I'll actually finish. It's fully playable even in this form, but it's still not the final version I have in mind. What it does have:
100 agent profiles
20 arcana
1 sample scenario
New rules for advancement and equipment requisitions
Advice for players and referees
4 color collages
What I still want to add:
2–3 more scenarios
20–80 more arcana
Post-playtesting rules and text revisions
More extensive proofreading
Hyperlinks
Art tweaks
File size optimization
Character sheet
I've got a very long list of things I'd like to do, but those are the immediate goals, above. If you read the game or get it to your table, please let me know what you think!
Files
Agents of the ODD spreads v01.pdf
39 MB
86 days ago