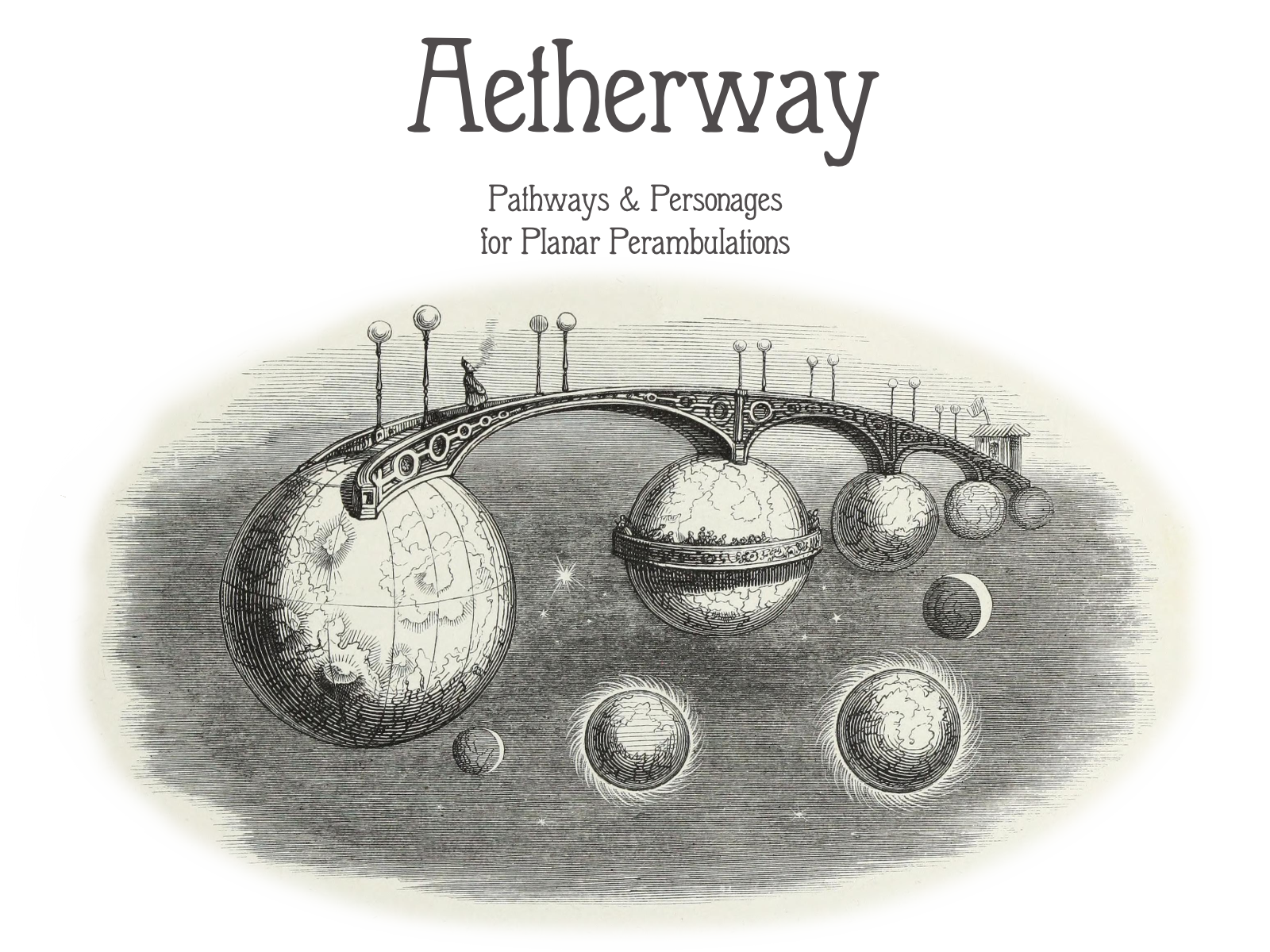 Aetherway
Aetherway is a hack of Tunnel Goons inspired by (and compatible with) Troika!
It includes 36 brief character backgrounds (featuring pre-assembled skills, spells, and items), plus a 36-item table of portals and pathways between worlds. In other words, you can use this to supplement the background list for your Troika! game, to start running Troika! with Tunnel Goons rules, or to introduce some odd people and places to another favorite game of interplanar exploration.
This was originally intended to be a short game for Goon Jam called "Portal Goons," but I got carried away.

(If I say it's compatible with Troika!, I also gotta say: Aetherway is an independent production of Pretendo Games and is not affiliated with the Melsonian Arts Council.)
Download
Click download now to get access to the following files:
Screen version (color, single pages)
6 MB
Zine version (B&W, pages ordered to print/fold/staple)
2 MB
Comments
Log in with itch.io to leave a comment.
This is exactly the kind of collection I'd love to see printed into a deck of cards <3
I love how you could use this for any game where you would like to change your location in an unorthodox way!
this game is extremely beautiful and designed to be so sleek and compact but with so much information in it. i love all the backgrounds so much; the way they're written makes so much more sense to me than the way skills, spells, and items are described in the original tunnel goons game and i super appreciate that. this is just amazing from start to finish.
We used these backgrounds in addition to the backgrounds provided in TROIKA! to double the number of options. It really created an interesting group dynamic when we decided that the player who rolled "Restless Spirit" would be the dead parent of the player who rolled a "Vengeful Child." These are a great addition to the game!